Create impressive online courses, without any restrictions all in HubSpot.
Our HubSpot LMS theme was designed with our users in mind. It is designed for both aesthetic appeals to seamlessly brand your site wherever you click and for ease of use. Our DigiHub design system makes the process simple for you to create user-friendly courses and training. You don't need to spend months tinkering to create a stunning LMS on HubSpot.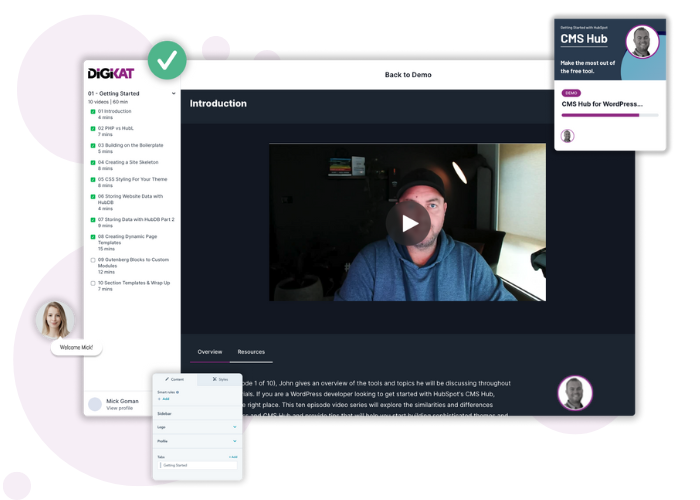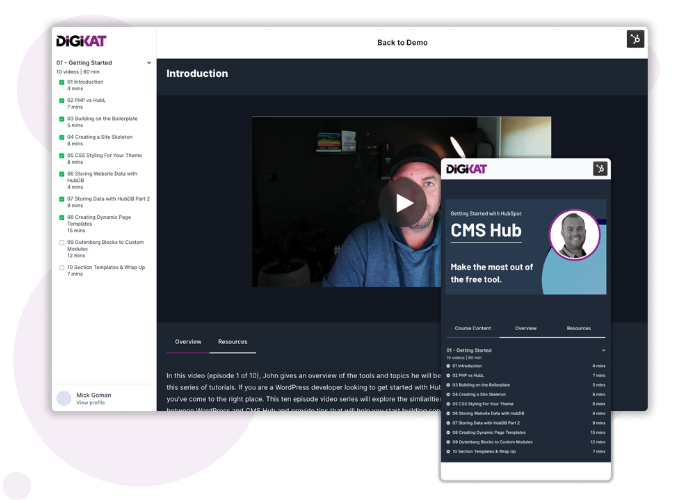 Works Everywhere
Every business is different, which is why we designed our HubSpot LMS to work for everyone. Whether you operate a major business or you run a small operation, our LMS is versatile enough to serve you well. Not only that, but with a responsive design, the LMS will look great on every device.
Low Code LMS solution for HubSpot
Easily customise your theme. With easy-to-use Theme Settings, you can make changes to colours, typography, and spacing on the fly. And the best part is, You won't have to touch a single line of code.
Drag and Drop modules to create the perfect course all inside the HubSpot CMS editor.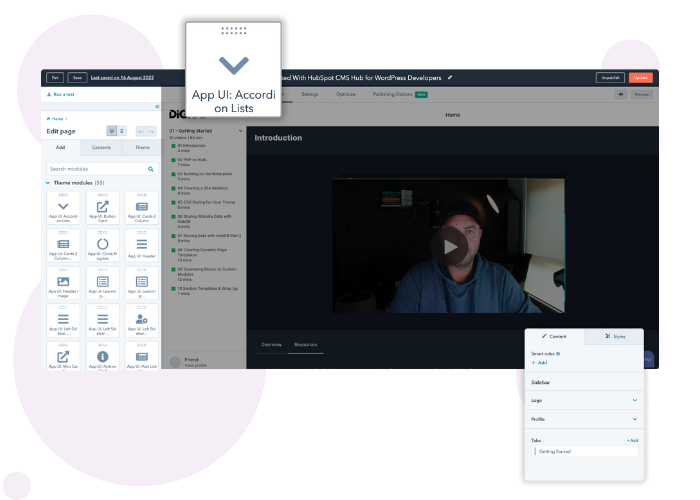 From the blog
Everything Business Growth & HubSpot

LAVO's experience working with Mick and his team from Digikat Marketing to date has been amazing. They're responsive, knowledgeable and will go out of their way to help ensure you get the best from HubSpot and how it can support your marketing strategy. We couldn't recommend Mick and his team more highly.
Contact sales
Want to learn more about how you can grow your business? Get in touch with us today so we can discuss how we can help you meet your goals.