Is Your Website
Hitting the Mark?
Get a free and immediate evaluation of your website performance, SEO, mobile responsiveness, and security with actionable tips to improve your score!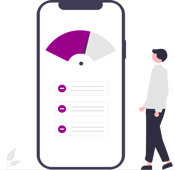 Your website is the heart of any digital marketing tactics or campaigns you use to promote your company online. This means that your content, SEO, and website infrastructure can play a significant role in how effectively you're finding and converting leads online. .

LAVO's experience working with Mick and his team from Digikat Marketing to date has been amazing. They're responsive, knowledgeable and will go out of their way to help ensure you get the best from HubSpot and how it can support your marketing strategy. We couldn't recommend Mick and his team more highly.
Contact sales
Want to learn more about how you can grow your business? Get in touch with us today so we can discuss how we can help you meet your goals.