Building Businesses with
Dynamic

Marketing & Sales

more engagement | more leads | more sales

Business growth solutions that drive traffic, convert leads & creates customers.
What We Do!
Digital Marketing is not some side hustle for us. It's what we do 24/7. As your local specialist for business growth in Tamworth, Newcastle, and on the Gold Coast, we have experience in everything growth driven. Ultimately, we can work together to provide you with growth solutions for your business that are second to none.
OUR

FRAMEWORK
Our framework takes companies without a focused strategy and provides them with a turnkey solution that gives them leads and accelerating sales. By focusing on complete funnel solutions, from initially attracting prospects to closing them and beyond, our proven framework and process steps help businesses scale and grow.
LEAD

GENERATION..
You can't make sales without generating leads, which is why we use inbound marketing methodologies which ultimately generates leads almost on demand. DigiKat Marketing provides lead generation strategies that highlight which marketing efforts are the most successful, track the channels that drive the highest amount of engagement, and monitor the performance of your sales team for ultimate growth. All leads are seamlessly integrated from ad networks directly into our software tools, which means you can quickly start generating leads fast.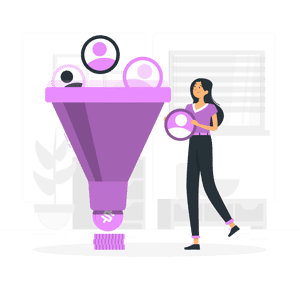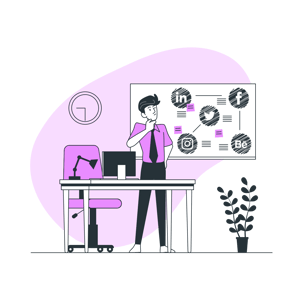 MARKETING & SALES

AUTOMATION..
If you're looking to grow your business, Marketing and sales automation software is essential. Manage all your prospective leads and existing clients alike through tools like HubSpot, whether traffic comes from content like blogs and video, or via amplification from email, advertising, and social media. This time-saving sales and marketing tool automates tasks you hate while providing deeper insights into all of your prospects so you can ultimately close more deals much faster.
SKYROCKET YOUR

GROWTH...
Ultimately, increased growth comes down to using the best tools which continuously improve and innovate while growing and scaling your business. Tools like HubSpot drastically increases growth by optimising marketing and sales processes of small and medium-sized companies, as well as enterprise-level companies. By establishing and maintaining relationships with your prospects, you will learn about their personas, increase your brand awareness, and seek out new opportunities to promote growth. This process of implementing opportunities and strategies across your organisation will allow you to boost revenue and promote growth.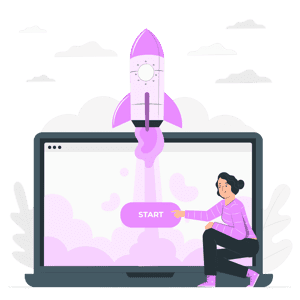 Transform your marketing and sales team 🚀
Unleash your

growth

with DigiKat Marketing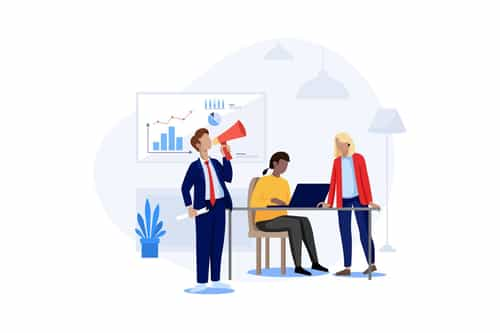 FOCUS ON

WHAT MATTERS

📊
Data-driven marketing is a fundamental part of any business strategy because, without data, you are unable to make the best decisions. The first step in pursuing data-driven marketing is having access to software and tools from providers like HubSpot, which works across all aspects of sales, marketing, and customer service. DigiKat Marketing makes it easy for you to always to make the best data-driven decisions.
THE SECRETS THAT WILL OPEN THE FLOODGATES TO

FREE WEBSITE TRAFFIC
30 Greatest Lead Generation Tips, Tricks & Ideas V2.0
Check out these proven - yet often overlooked - lead generation strategies to help generate more traffic and close more leads....
Beginner's Guide to Generating Leads the Inbound Way
Learn how lead generation fits into your inbound marketing strategy and easy ways that you can start generating leads for your company
GET STARTED WITH $1000
WORTH OF

ADVICE FOR FREE
Take the first step to double your leads and sales by booking your FREE 30-Minute Growth Strategy Call Today.