What is HubSpot CMS
Power your website with a CMS that makes it easy to grow better.
Regardless of if you're a marketing company, a sales-based enterprise, or a small business owner working on getting your business up and running, having a quality online presence is imperative for success. Even more important though, is that your online presence is as simple to manage as possible.
HubSpot originated as a Marketing Automation platform that would cover all your inbound marketing, from your emails and social media, to lead management and automation. Today though, many people don't realise it also has the added benefit of full Content Management Systems (CMS), while those who do know – have already made the switch from their previous CMS provider. This has led to the platform becoming a market leader.
If you're already using HubSpot for your emails, blogs, landing pages, e-newsletters and sales information – there's only one missing piece of the puzzle that can provide you with the most simple web solutions on the web – and that's HubSpot CMS. HubSpot CMS provides professional websites that connect directly to your entire marketing funnel, making business admin easier than ever.
Here are some of the reasons we highly recommend to our clients for making the switch.
It's easy to use and manage
While we can assist you in setting up your HubSpot CMS, you don't need a web developer to manage it. It's easy to use and offers simple drag and drop features so you can edit your site as you see fit. Unlike WordPress sites and other platforms, you don't need to know HTML coding to have a great layout.
You can have a developer build custom templates or choose from thousands that are already available. You can also create new pages, blog posts, build landing pages and update all your web content as regularly as you need to – and it is all done through one simple to use editing interface.
And importantly, all these pages you create are optimised - ready to use and fully responsive on mobile phone or tablet. No coding or technical changes necessary.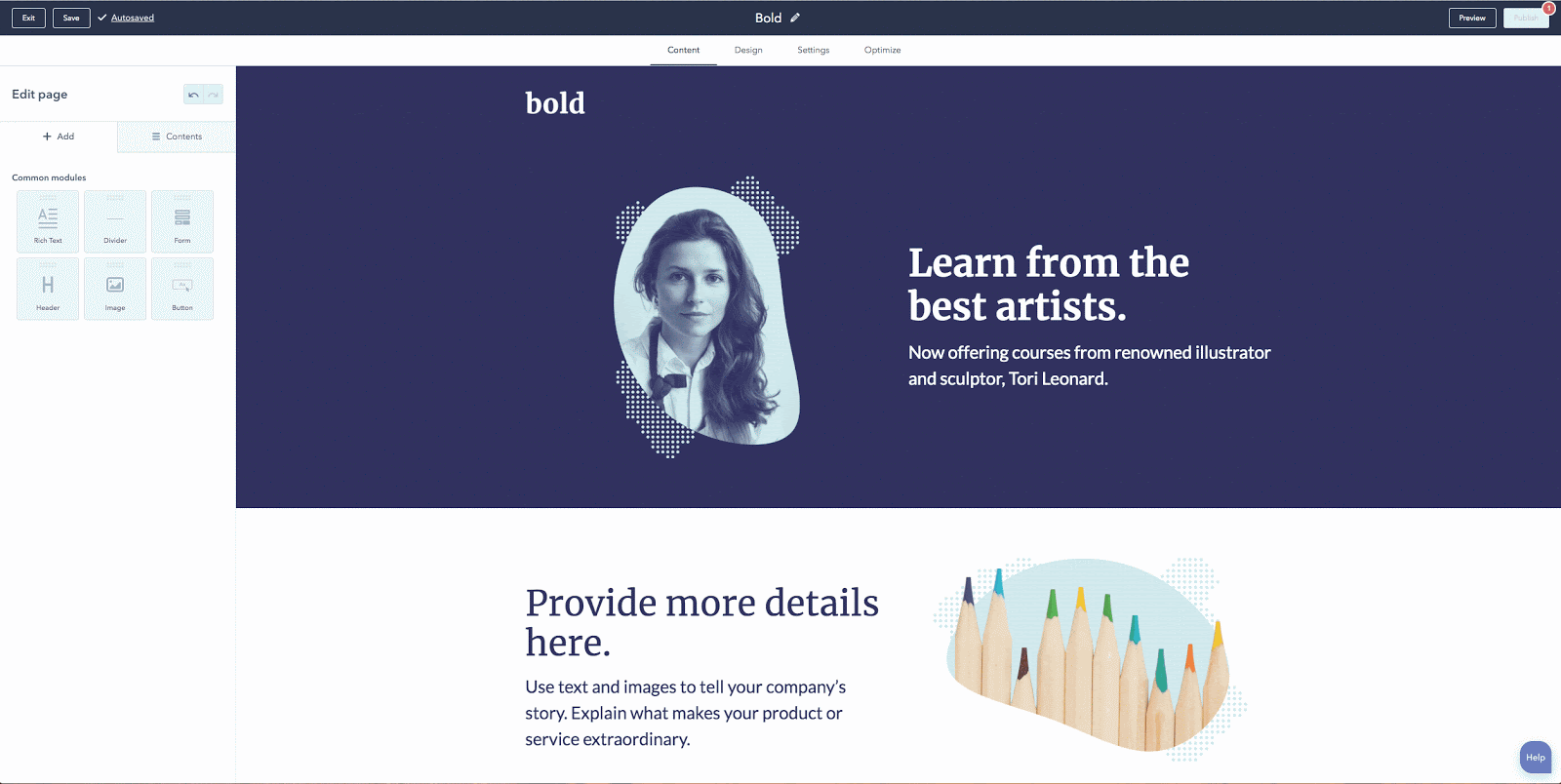 It's a great WordPress alternative
If you're looking for a platform that offers similar features to WordPress, HubSpot CMS is the ideal alternative. While both can be easy to use, HubSpot requires no extra coding as many WordPress templates do. It is designed to make it easy for end-users, and it's powerful enough that programmers and web designers can create sites that stand out!
The most important difference between HubSpot and WordPress is that WordPress was originally designed as a blogging software. HubSpot was originally designed for marketers. And with Search Engine Optimisation and data analysis so important these days in the online world – you can rest assured HubSpot has everything you need, and much more.
It all works together
HubSpot is a great Customer Relationships Management (CRM) platform, with an abundance of features including lead generation tools, live chat, advertising tools, web forms, bots, email templates, social media integration, and much more. If it provides all of this, it makes sense that it then also provides you with a website, right?
HubSpot's CMS works with the CRM to connect your marketing and sales, together with your website – providing you with the most efficient solution for selling your business. It allows you to manage your leads and engagement, with everything under one login.
Unlike other CMS platforms that don't link to your marketing, with HubSpot CMS you don't have to manually connect the dots. You have your CRM, CMS and Data all working together – something which will provide you with an overview of your business' online presence you won't find elsewhere.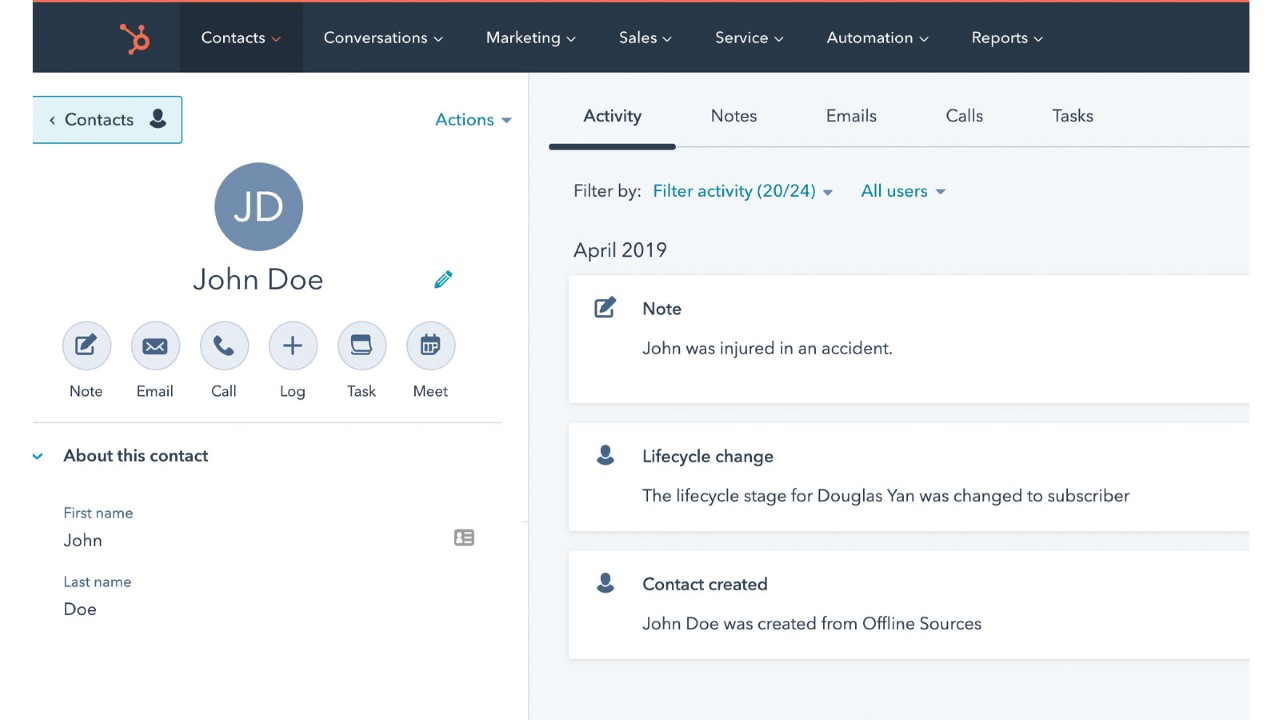 It's smart
Most online platforms today, including Google and Facebook, tailor the user experience based on their previous behaviour. Like when you're doing a search and an advert pops us based on a product you were looking at 2 days ago. Yes, they are watching you! And yes, you can be watching your customers (or potential customers) too.
HubSpot CMS allows you to see, and get to know, the people who are visiting your website, providing information on demographics, past interactions with your business, and more. Following on from this, HubSpot's Smart Content feature enables you to tailor your content to suit. Smart Content takes that insight and allows you to create more engaging content that's directed at them.
Personalising your website content helps to build a better brand and it allows you to build relationships with your customers. You'll see more return visitors and better conversion rates. They feel as though you know them, without being too intrusive.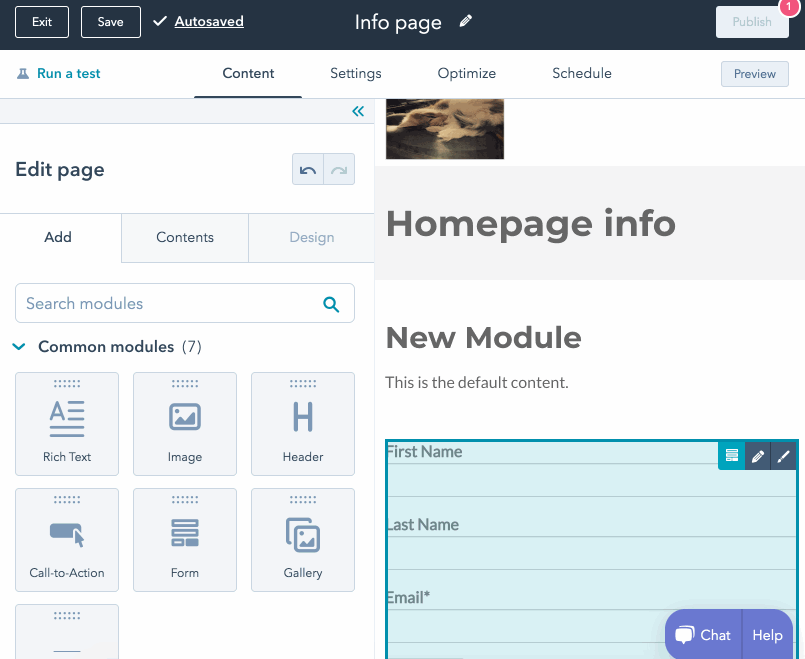 The features are all there
If you want live chat features on your website, chatbots or conversion tools, you generally need to install new software or a plugin that allows these. Often it gets confusing, particularly when it needs custom coding and you have no idea. HubSpot CRM changes all of that. It actually provides you with these features inclusive – no new software required!
You'll find everything from website forms and pop-up options, through to live chat and bots. All chats are synced and stored on your CRM, so your sales and marketing teams can see who has been enquiring, and why.
It's fast, secure and reliable
The best thing about HubSpot CRM is that everything is in one place, which makes it faster, more reliable and more secure than other website management systems.
Fast: Recent testing has found that HubSpot CRM was faster than a number of other tested sites, which is not only good for you and your customers, it's also good for Google – since Google now includes speed into the search algorithms (meaning that the faster your website loads, the better your SEO ranking). It is built on a global Content Delivery Network (CDN), designed to load fast regardless of the device used by visitors. HubSpot CMS is also designed to optimise images, as well as compress JavaScript and CSS – which reduces the site loading time.
Secure: HubSpot is one of the most secure systems available, with a technical support team that operates 24 hours a day, 7 days a week; not to mention a dedicated security team that is constantly checking the health of the network. HubSpot CMS also automatically backs up all your information and provides SSL encryption. There's not much room to go wrong.
Reliable: There's nothing worse for small business owners who rely on the web to generate business than for their website to shut down. A survey by CA Technologies in 2011 found that IT failures averaged 14 hours a year – which together cost small businesses $55,000, $91,000 for mid-size companies and over $1 million for large enterprises. Another report by Ponemon Institute found that downtime can cost a small business anywhere from $8,000 to $74,000 per hour. Whatever way you look at it, that's a huge amount of lost income because your website provider isn't reliable. HubSpot CRM has 99.999% uptime.
Reporting and analytics: A delightful marketer's experience
With HubSpot CMS, you have all your content in one place. But what good is this if you can't analyse it? HubSpot was built for analytics and as such, any website you create through the platform automatically comes with the features for reporting and analysis. You can find details about how your content is performing – which pages are getting traffic, and which ones are not.
You can create forms and Call to Actions; see what your content looks like before it goes live; and follow all your conversions – allowing you to keep track of notes, emails, calls, follow-ups, chats and more. The web and content analytics helps you assess your web page performance, so you can improve that content. Also, HubSpot CRM can be integrated with a range of other platforms to generate lists and provide a record of your email opens, CTA clicks, visits, page views and form submission.
All of this information allows marketers to build responsive traffic generators and lead convertors, and to tailor the website to suit your visitors, so you're reaching the right audience at the right time.

A wonderful IT experience
As an IT expert, you'll love HubSpot CMS – all the hard work is done before you even start! The CMS Local Development Tooling features allows IT developers to write their own codes using the workflow, colour coding, text editor and other web development technologies they enjoy working with. The built-in staging environment allows you to test new features and capabilities while providing a productive infrastructure for development.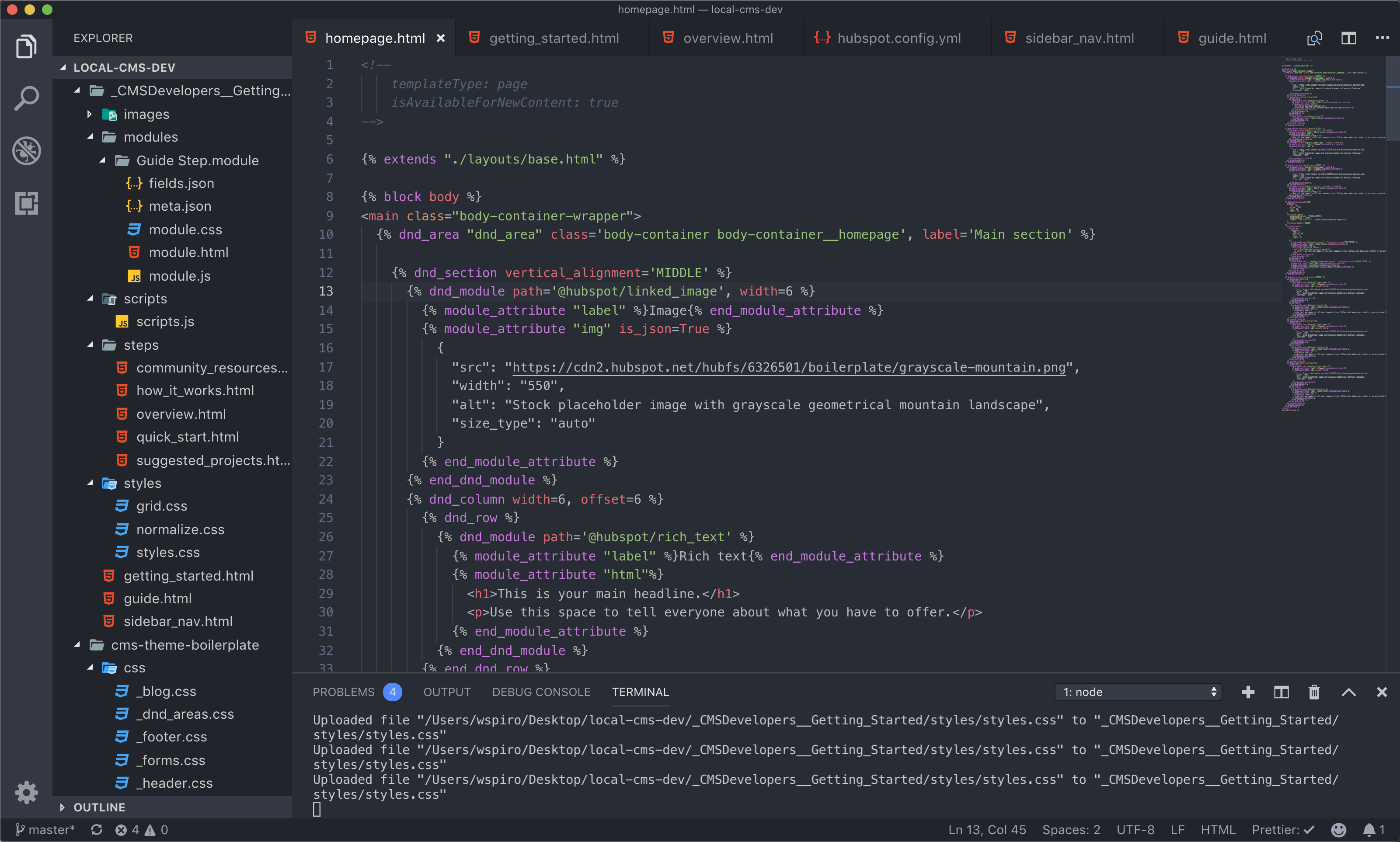 Growth Driven Design: The new way to build websites
Traditional website designs present a number of challenges, providing unreliable and inconsistent results when it comes to receiving and analysing data. At DigiKat, we pride ourselves on our growth driven design features when using HubSpot CMS. We launch your website fast, on-time and on-budget. We provide quality for your investment and we optimise results. We don't just build websites. We turn them into lead generation machines!
At DigiKat, we are certified as both Hubspot CMS implantation and Growth Driven Design specialists. We can not only build you a website on HubSpot, but we can also analyse your current website and let you know where you need improvements.
If you aren't getting the sales and traffic you need for successful business operations, get in touch.